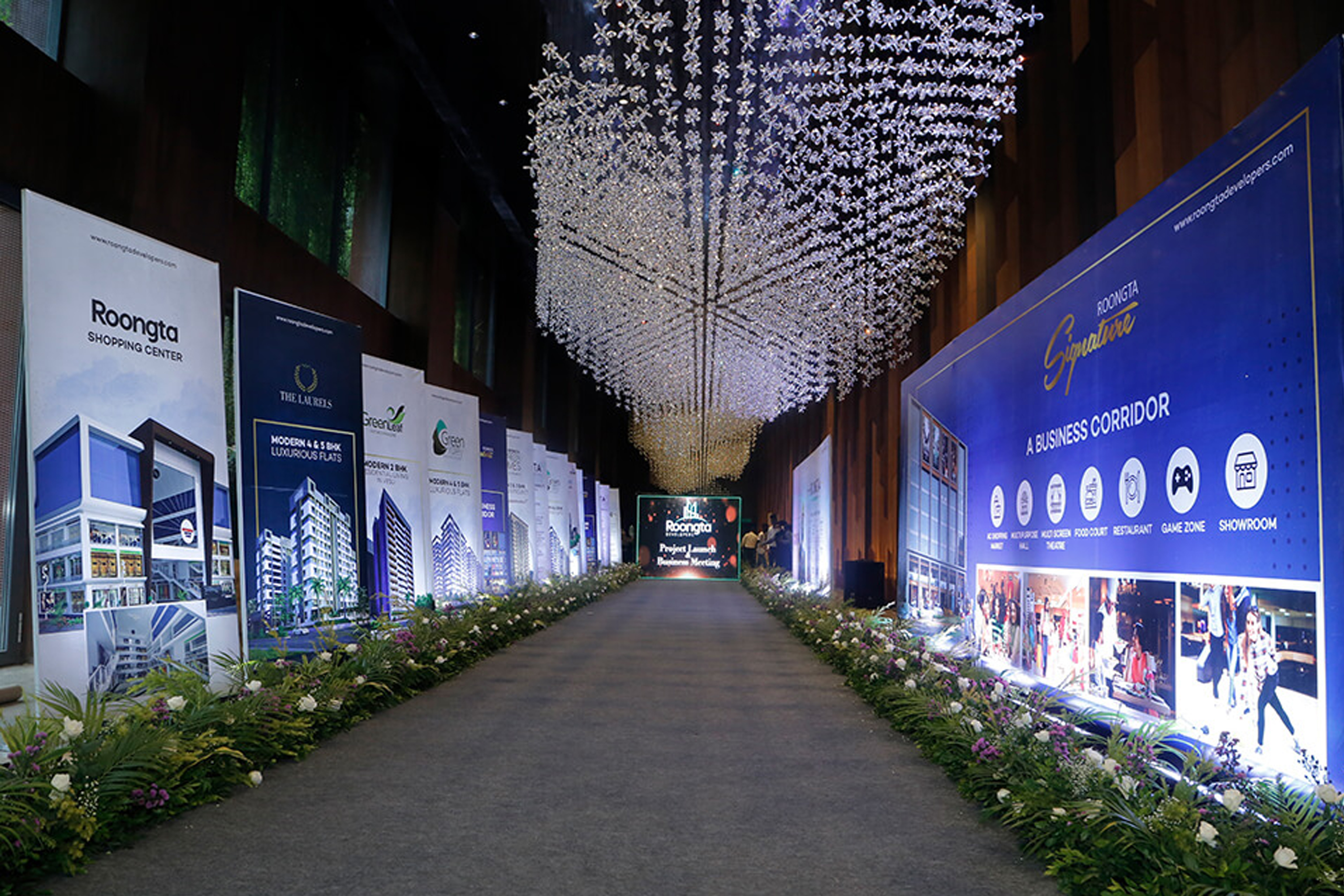 Roongta Developers is a prominent real estate company based in Surat, Gujarat.
The company was founded by Mr. Anil Satyanarayan Roongta, a visionary entrepreneur with over 25 years of experience in the real estate industry. Over the years, Roongta Developers has earned a reputation for its high-quality projects, innovative design, and timely delivery. One key factor that sets Roongta Developers apart from its competitors is its commitment to quality. The company believes that quality is the cornerstone of any successful project and, therefore, it focuses on delivering projects that are not only aesthetically pleasing but also structurally sound and environmentally friendly.
Roongta Developers has a diverse portfolio of projects that includes residential, commercial, and industrial properties. The company's residential projects include modern commercial complexes, industrial plots & luxurious apartments that offer modern amenities and world-class facilities. The commercial projects, on the other hand, include office spaces, retail outlets, and shopping complexes that are strategically located in prime areas of the city.
One of the most noteworthy projects undertaken by Roongta Developers is Roongta Estella. Located in Vesu, Estella is a residential complex that offers a unique blend of modern living and natural surroundings. The apartments are equipped with state-of-the-art amenities like a swimming pool, gymnasium, landscaped gardens, and children's play area. Estellas is a prime example of Roongta Developers' commitment to delivering projects that exceed customer expectations.
Roongta Developers is also committed to sustainable development and has implemented various green initiatives in its projects. The company uses eco-friendly construction materials and techniques, rainwater harvesting systems, and waste management solutions to reduce its carbon footprint. The company's efforts toward sustainable development have been recognized by various organizations, and it has won several awards for its green initiatives.
Apart from its focus on quality and sustainability, Roongta Developers is also known for its customer-centric approach. The company understands that buying a home is one of the most significant investments that a person makes in their lifetime and, therefore, strives to provide the best possible customer service. The company's sales team is knowledgeable and friendly and helps customers at every step of the home-buying process. The company also offers after-sales services like maintenance and repair to ensure that its customers have a hassle-free living experience.
In conclusion, Roongta Developers is a leading real estate company in Surat that is known for its quality, sustainability, and customer-centric approach. The company's commitment to delivering projects that exceed customer expectations has earned it a loyal customer base and a strong reputation in the industry. With its focus on innovation and sustainability, Roongta Developers is poised to continue its growth trajectory and shape the future of the real estate industry in Surat.