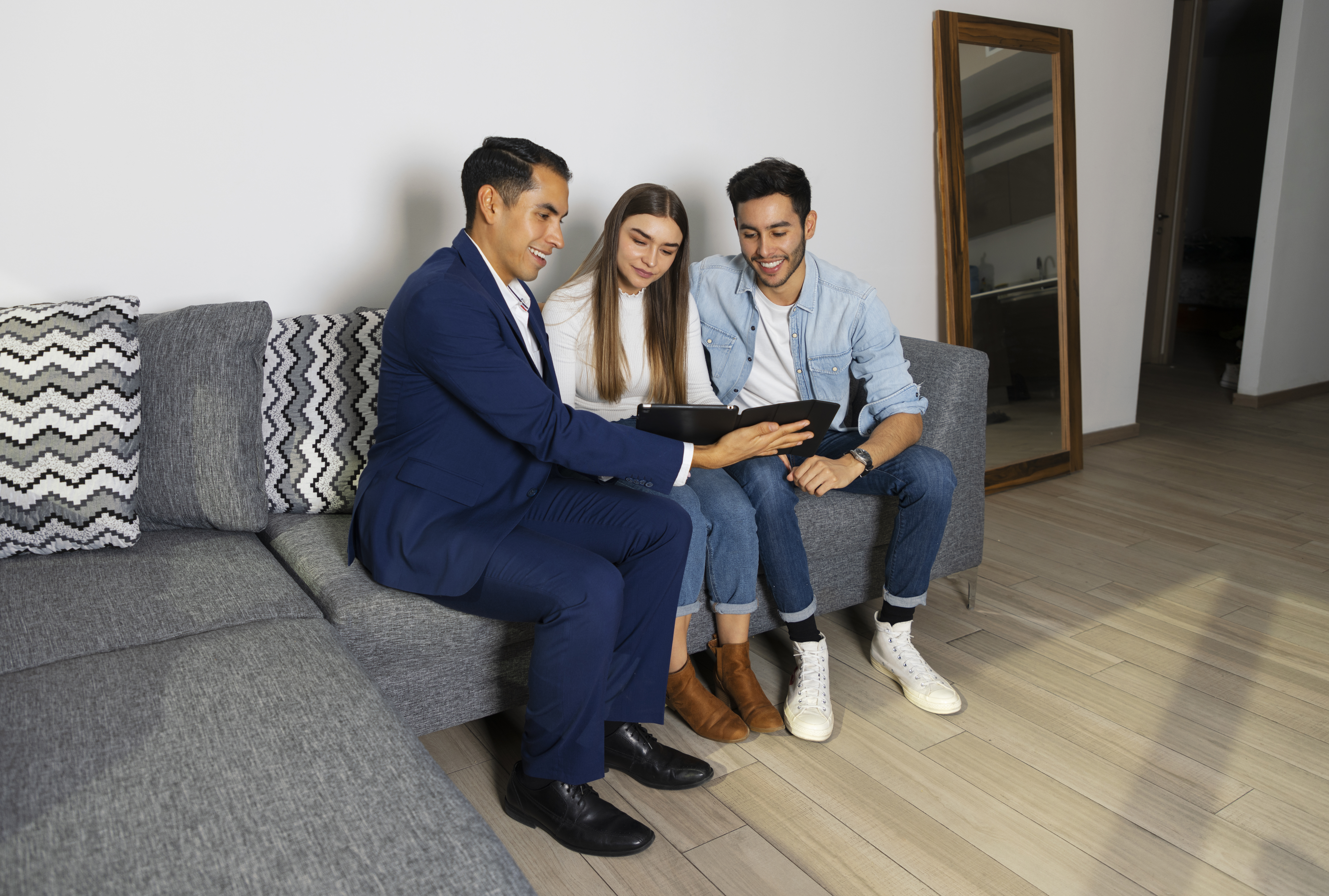 In the modern-day real estate market where units are being sold and bought at a rapid rate, most real estate developers tend to neglect their end customers for a higher profit.
Welcome to the world of Roongta Developers, where happiness takes center stage, and properties become the catalysts for endless smiles.
In this blog, we invite you to discover the unique allure and unparalleled advantages that make Roongta Developers the ultimate destination for brokers and consumers alike. Prepare to be enchanted as we explore why Roongta Developers stands out from the crowd in the most creative and unforgettable ways.
For Brokers:
At Roongta Developers, we believe in building bridges, but not the boring kind. We're talking about bridges of companionship and success.
1. Extensive Network And Resources :
Roongta Developers provides brokers with an extensive network and an array of resources that open doors to new horizons. As a broker, you become a part of our dynamic ecosystem, where success goes hand in hand. As a part of the Roongta family, you gain access to a vast portfolio of properties, ranging from residential to commercial, ensuring a diverse range of opportunities to cater to your clients' needs. Our extensive industry connections, market insights, and marketing support give you a competitive edge and empower you to expand your business and achieve unprecedented growth.
2. Collaborative Environment:
Roongta Developers isn't just a company; it's a catalyst for brilliance. We ignite the spark of success by creating a collaborative environment where brokers and our team merge their unique talents. Our collaborative approach ensures that you have the necessary support and guidance to navigate the ever-evolving real estate landscape and achieve your goals.
3. Training and Development:
Roongta Developers is committed to your professional growth. We provide comprehensive training programs, workshops, and mentoring opportunities to enhance your skills, knowledge, and industry expertise. Our aim is to equip you with the tools and confidence needed to excel in your brokerage career. From sales techniques to market trends, our training initiatives ensure that you stay ahead of the curve and provide exceptional service to your clients.


4. Wide Range of Property Options:
Roongta Developers offers brokers a diverse portfolio of properties to meet the varying needs and preferences of their clients. From residential homes and apartments to commercial spaces and retail outlets, brokers have access to a wide range of property options across different price points and locations. This allows brokers to cater to a larger client base and increase their chances of closing deals.
5. Marketing and Promotional Support:
Roongta Developers provides brokers with comprehensive marketing and promotional support to help them showcase and sell our properties effectively. We offer marketing materials, digital assets, and advertising campaigns that brokers can leverage to attract potential buyers and generate leads. Additionally, we organize events and property showcases where brokers can network with potential clients and showcase the unique features of Roongta Developers' properties.
6. Long-Term Partnership Opportunities:
Roongta Developers believes in building long-term partnerships with brokers based on trust, mutual growth, and success. We offer exclusive partnership opportunities to brokers who consistently demonstrate commitment and excellence in their work. These partnerships provide brokers with additional benefits such as priority access to new projects, training and development programs, and enhanced marketing support.
7. Competitive Commission Structure:
Roongta Developers offers a competitive commission structure that rewards brokers for their hard work and success. Our fair and transparent commission system ensures that brokers receive appropriate compensation for their efforts, motivating them to achieve their goals and maximize their earnings.
8. Streamlined Documentation Process:
Roongta Developers understands the importance of efficiency in real estate transactions. We have established a streamlined documentation process that simplifies and expedites the paperwork involved in property transactions. This saves brokers valuable time and effort, allowing them to focus on providing excellent service to their clients.
For Customers:
Roongta Developers understands that each customer has a unique vision of their dream property with different tastes and preferences. That's why we offer a diverse portfolio of properties that cater to your luxurious cravings.
1. Unmatched Property Selection:
Roongta Developers takes pride in offering an extensive selection of properties that cater to the diverse preferences of our customers. Whether you seek a cozy apartment, a luxurious penthouse, or a commercial space, our portfolio encloses a wide range of options to fulfill your desires. Each property is carefully designed, incorporating the latest trends, quality craftsmanship, and thoughtful amenities to create spaces that truly resonate with your vision of a dream home or a thriving business.
2. Personalised Service:
At Roongta Developers, we understand that your real estate journey is deeply personal. We take the time to listen, understand your needs, and provide personalized solutions that exceed your expectations. Our dedicated team of professionals works tirelessly to ensure that every aspect of your experience, from property selection to documentation, is smooth, transparent, and tailored to your specific requirements. With us, your dreams take center stage, and we are committed to turning them into reality.
3. Prime Locations:
Roongta Developers carefully selects prime locations for its projects. Whether it's residential or commercial properties, customers can enjoy the convenience of being situated in desirable neighborhoods with easy access to essential amenities, transportation, schools, shopping centers, and more. Our focus on location ensures that customers can live or operate their businesses in thriving areas that suit their lifestyle or target audience.
4. Sustainable and Eco-Friendly Features:
Roongta Developers prioritizes sustainability and environmental responsibility in its projects. We incorporate eco-friendly features and technologies that promote energy efficiency, water conservation, and a reduced carbon footprint. Customers can enjoy the benefits of a greener and healthier living or working environment while contributing to a sustainable future.

5. Community and Lifestyle Amenities:
Our developments are designed to offer customers an enriching and vibrant lifestyle. From landscaped gardens and parks to community centers, sports facilities, and recreational spaces, Roongta Developers creates a well-rounded living experience. Customers can enjoy socializing, staying active, and engaging in various activities without having to leave the comfort of their community.
6. Trust and Transparency:
Roongta Developers places a strong emphasis on trust and transparency. We adhere to the highest standards of ethical conduct and ensure clear and honest communication throughout the entire process. From pricing and legal documentation to project timelines and quality assurances, we keep you informed at every step, providing you with the peace of mind that comes from knowing you are making an informed and confident decision.
7. Timely Delivery:
Roongta Developers is committed to delivering projects on time. We understand the importance of timely possession for customers and strive to meet our promised deadlines. Our efficient project management practices and focus on timely execution ensure that customers can move into their new homes or commence their business operations as planned.
8. After-Sales Service and Support:
Our relationship with customers extends beyond the completion of a project. Roongta Developers provides excellent after-sales service and support to address any concerns or issues that may arise. Whether it's warranty claims, maintenance requests, or general assistance, customers can rely on our dedicated team to provide prompt and efficient support.
Conclusion:
Roongta Developers is not your average real estate company. It is a true wonderland of real estate, where magic and possibilities intertwine. For brokers, it's a symphony of collaborative brilliance, where success knows no bounds. For customers, it's a realm of unmatched splendor, where dreams are crafted with utmost care and attention. Let Roongta Developers be the gateway to your extraordinary real estate adventure.