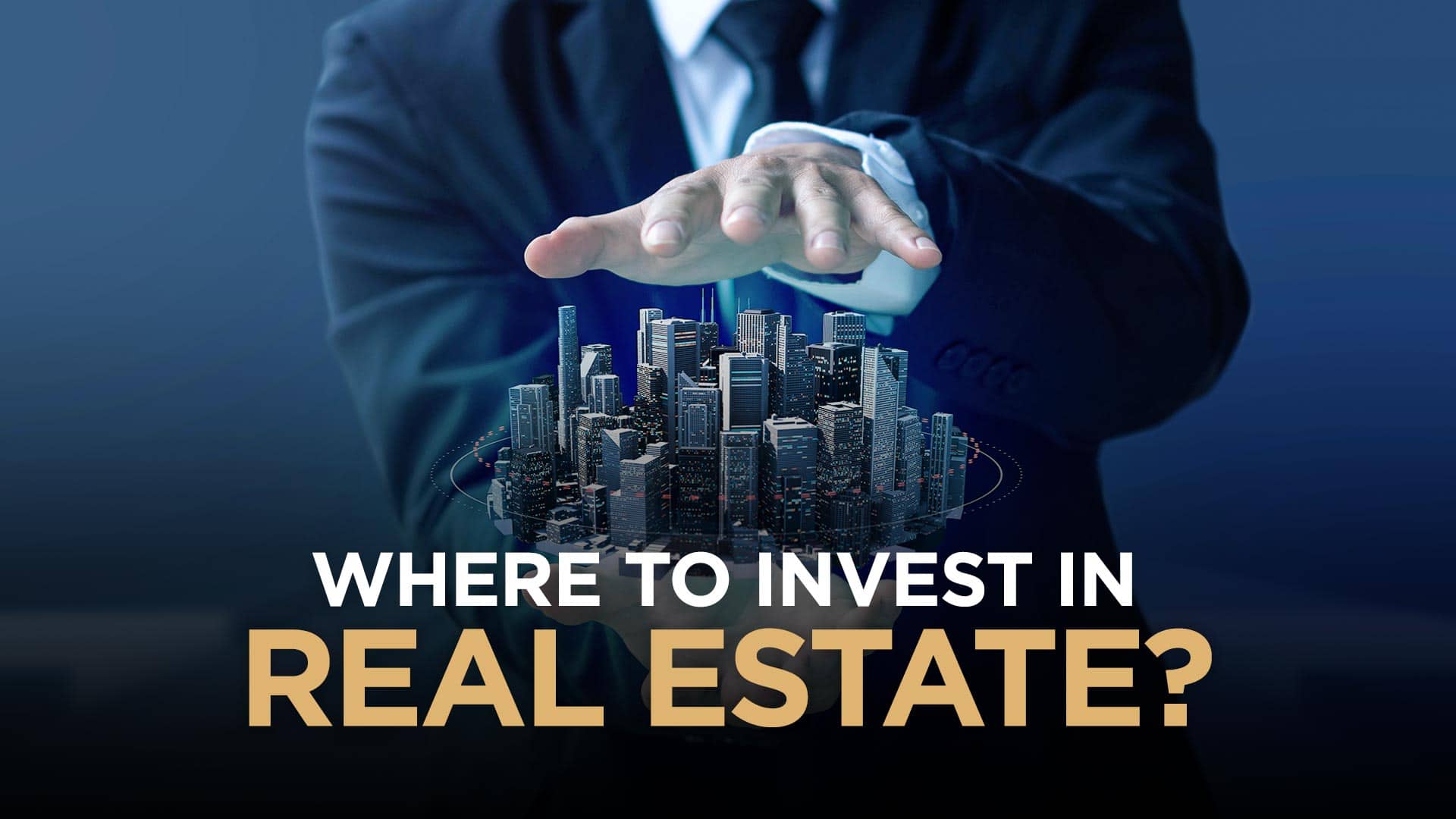 Discover the top 7 cities in India for lucrative real estate investments. Explore these promising markets with strong growth potential and excellent returns. Make informed decisions to boost your real estate portfolio.
7 Best Cities for Real Estate Investment in India
In the current economic state, everyone wants to be a part of the growth that our country is experiencing. Real estate investment is a favourable way to earn guaranteed returns but most people need help knowing where and how to invest.
We are here to give you an insight into how and where to invest in the Indian real estate market. Here are 7 different cities primed for real estate investment in India, we'll explore the factors that make these cities stand out on the real estate map, helping you make informed decisions in your pursuit of financial prosperity. Join us as we navigate through the intricate tapestry of opportunities and unveil the hidden gems that await discerning investors in India's ever-evolving real estate landscape.
Visakhapatnam
Visakhapatnam, often referred to as Vizag is a prominent city located on the eastern coast of India in the state of Andhra Pradesh. This coastal city is known for its thriving real estate market, characterized by a mix of residential, commercial, and industrial properties. It is mostly thanks to its booming tourism industry for the recent spike in the residential real estate market.
With Areas like Beach Road, MVP Colony, and Madhurawada are popular for high-end residential properties, while localities like Gajuwaka and Pendurthi offer more budget-friendly options. Vizag's pleasant climate and friendly people make it an ideal location for many people.
Bangalore
Often known as the Silicon Valley of India, Bangalore is a hotspot for real estate investments in Karnataka for numerous reasons including its tech, education and commerce industries.
Because the city is home to more than 30% of Indian Startups, the need for commercial real estate is always on the rise. numerous tech parks and office spaces in areas like Electronic City, Outer Ring Road, and Manyata Tech Park. The demand for commercial real estate is driven by the presence of multinational corporations and startups, making it a favourable place for investors.
Besides its booming commercial sector, Bangalore offers a wide range of residential options, from luxury apartments in upscale neighbourhoods like Indiranagar, Koramangala, and Whitefield to more affordable housing in areas like Electronic City and HSR Layout. The city's pleasant climate and job opportunities in the tech sector make it a sought-after destination for homebuyers.
Jaipur
Better known as the "Pink City" Jaipur is a historically rich and culturally vibrant city in the northwestern state of Rajasthan, India. Its real estate market has a unique blend of traditional and modern properties.
Jaipur offers a wide range of residential properties, from traditional Havelis and heritage homes in the old city to modern apartments and gated communities in suburban areas like Jagatpura, Vaishali Nagar, and Malviya Nagar. The city's distinct architectural charm attracts both local and out-of-town buyers.
Besides its local clientele, Jaipur is also a major tourist destination has led to a thriving hospitality industry. The city boasts numerous hotels, resorts, and heritage properties. Real estate investors often consider opportunities in this sector due to the consistent influx of tourists.
Pune
Known for its plethora of educational institutes, Pune hosts some of the premier colleges in the country. Pune is a rapidly growing city in the western Indian state of Maharashtra. Pune's real estate market has witnessed significant development and offers various opportunities.
Pune hosts several esteemed educational institutions, including the University of Pune and the Indian Institute of Technology (IIT). This has led to a consistent demand for rental properties, particularly in areas like Aundh, Kothrud, and Deccan
Pune is also a hub for major tech companies and MNCs in areas like Hinjewadi IT Park and Magarpatta City. The presence of numerous IT and business establishments drives demand for both residential and commercial commercial real estate investment in India.
Chennai
Located on the southeastern coast of India, Chennai is a vibrant city with a burgeoning real estate market. The presence of major automotive and manufacturing companies in and around Chennai, including the Sriperumbudur industrial belt, generates demand for industrial and warehousing real estate in these areas.
Chennai's diverse economy, educational institutions, and expanding industries make it an attractive destination for real estate investment. The city's real estate market is expected to continue growing as it attracts businesses and professionals looking for opportunities in South India.
Surat
This hidden gem is also known as the diamond city of India credit to its immensely big diamond industry. Surat offers a range of residential options, from affordable apartments in areas like Adajan and Vesu to luxurious villas and bungalows in localities like Pal and Piplod. The city's real estate market caters to a diverse range of homebuyers.
Big real estate firms like Roongta Developers are offering spectacular commercial properties like Roongta Signature where you can easily set up your business for success. The establishment also boasts its very own movie theatre called Roongta Cinemas which increases the footfall even further. Their residential offerings are also in a class above the rest, Roongta Estella is a luxurious abode in the heart of the city that gives you the best of both worlds in terms of connectivity and isolation.
The textile and diamond industries are major economic drivers in Surat. As a result, there is a demand for industrial and warehousing spaces in the industrial zones of Pandesara and Palsana. The Gujarat government has initiated policies like the Gujarat Real Estate (Regulation and Development) Rules to regulate and promote transparency in the real estate sector giving investors an added sense of security.
Surat's robust economic growth, particularly in the diamond and textile industries, makes it the best city for real estate investment in India. The city's real estate market is expected to continue growing as it attracts businesses and residents seeking opportunities in Gujarat.
Chandigarh
One of the most well-planned cities in the country serving as the capital of both Punjab and Haryana states. Its real estate market is unique due to its meticulous urban planning and modern infrastructure.
Chandigarh offers a mix of residential options, from well-designed government housing in sectors to upscale apartments and independent houses in areas like Sectors 7, 9, and 10. The city's planned layout and quality of life make it an attractive destination for homebuyers.
For the investors looking to indulge in the luxury of nature Chandigarh is known for its lush greenery, well-maintained parks, and efficient public transportation. The city's urban planning and infrastructure development continue to attract residents and businesses.
Chandigarh's reputation as a well-planned city with a high quality of life and infrastructure makes it an appealing destination for real estate investment. As the city continues to grow economically and socially, the real estate market is expected to remain strong.